Posted on : 07 Nov, 2022 | Last Update - 10 months ago
To delete an existing agent
1- Click on the delete icon at the top right of each agent's panel.

2- A warning text will appear, then click OK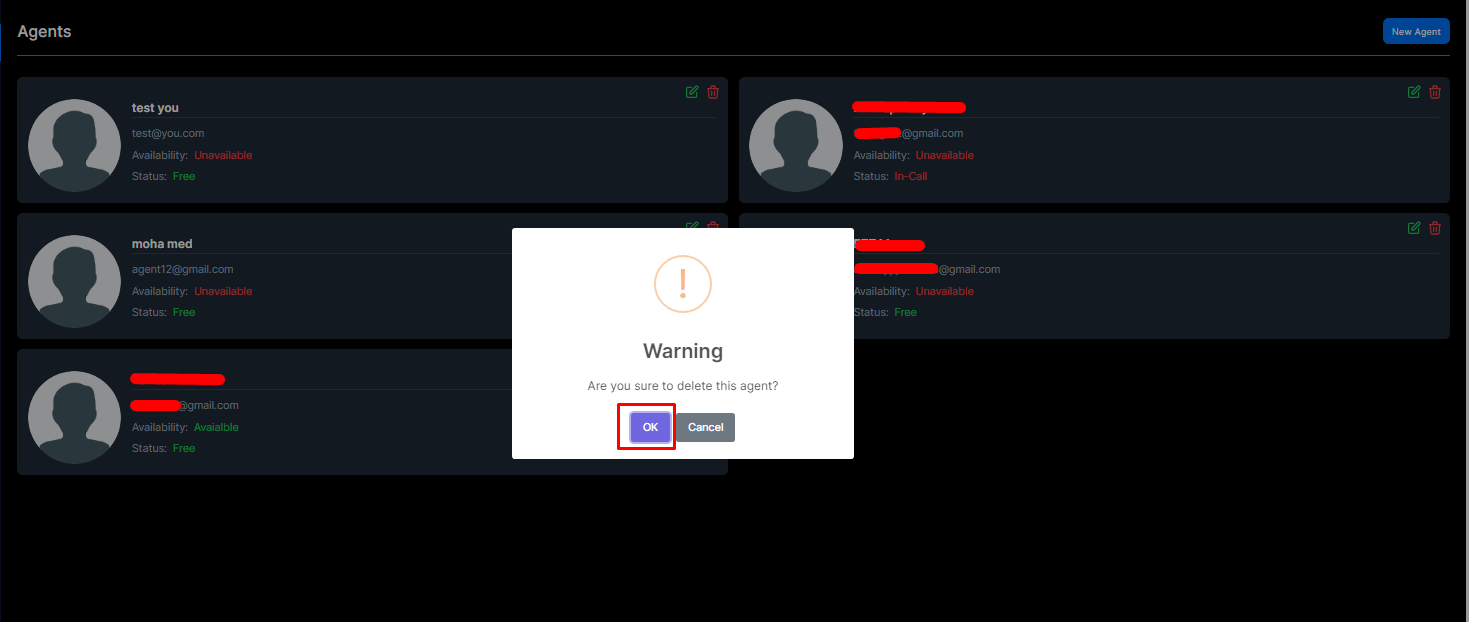 3- Your Agent will be successfully removed.

Still No Luck ? We can help you
Create a ticket, we'll get back to you as soon as possible.
Submit a Ticket