Posted on : 05 Nov, 2022 | Last Update - 10 months ago
The agents feature in Voiclet will allow you to add multiple people to function as your agents. It will also allow you to set their availability by using the calendar option. These agents will have their own Voiclet access to answer any potential calls.
1-Click on New Agent to add.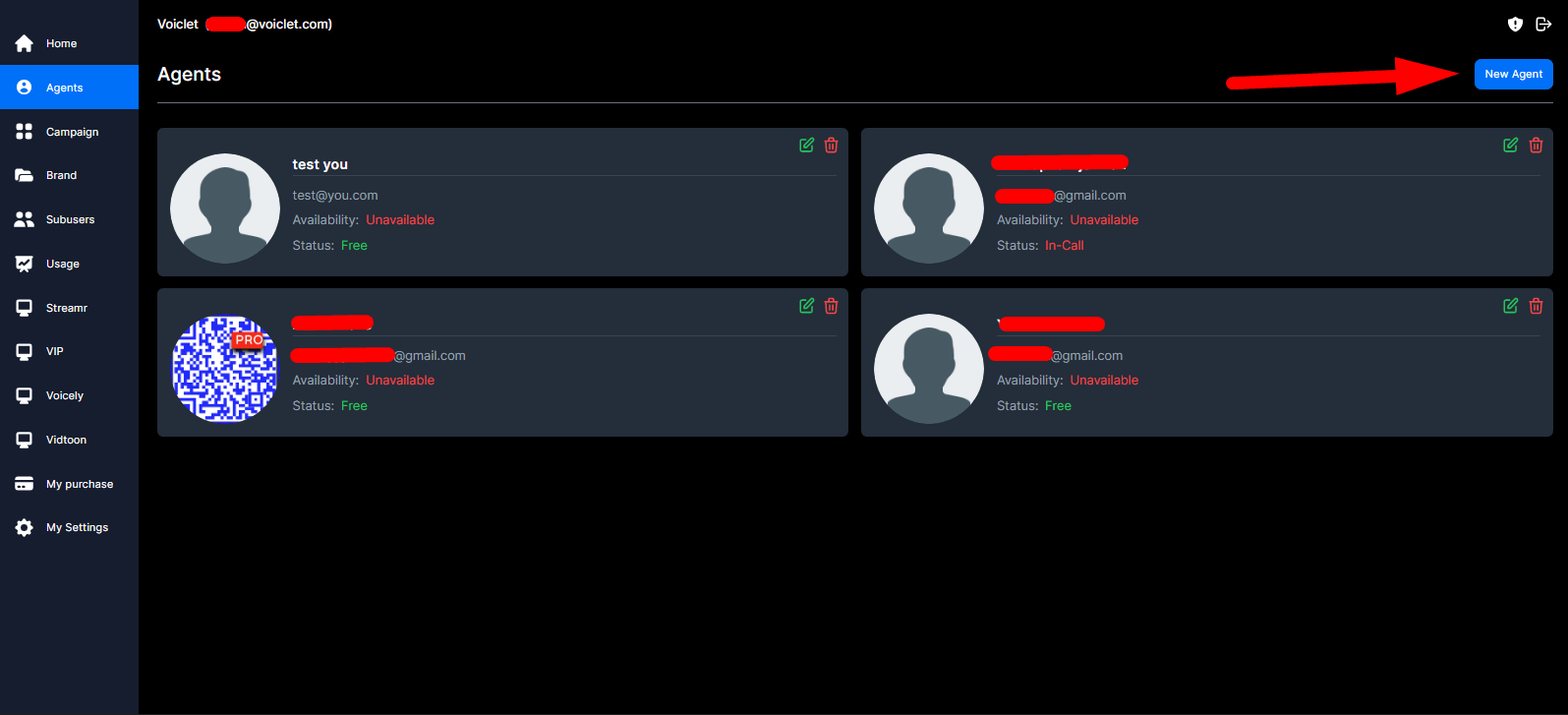 2- In the first section you can fill in the necessary information.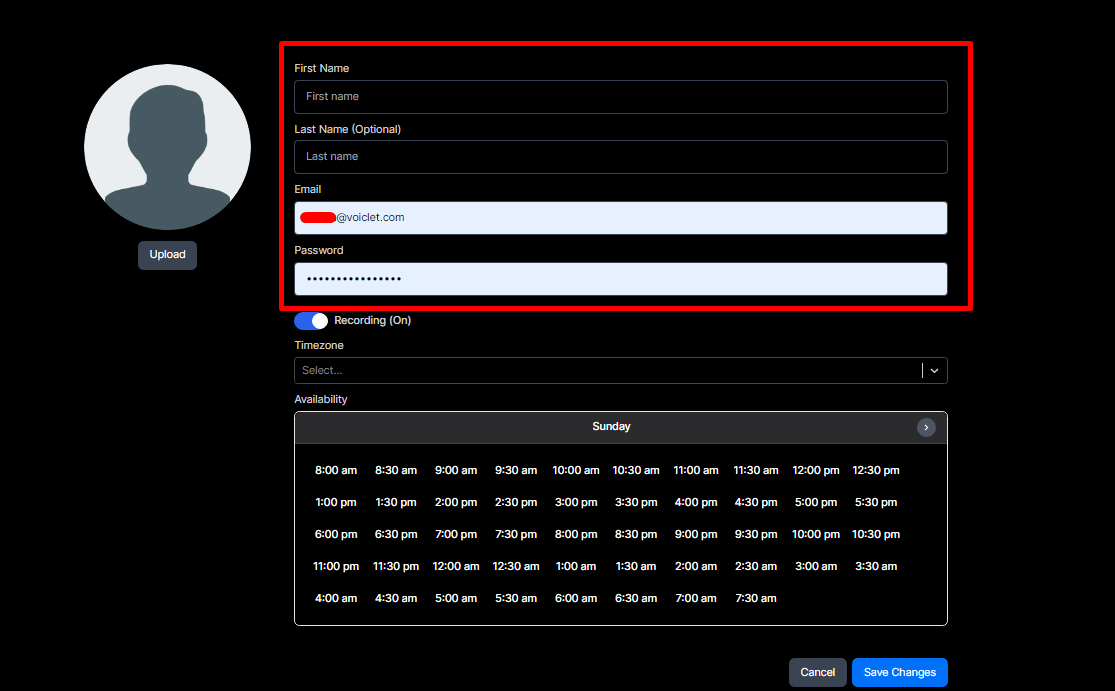 3- You can upload your agent's picture.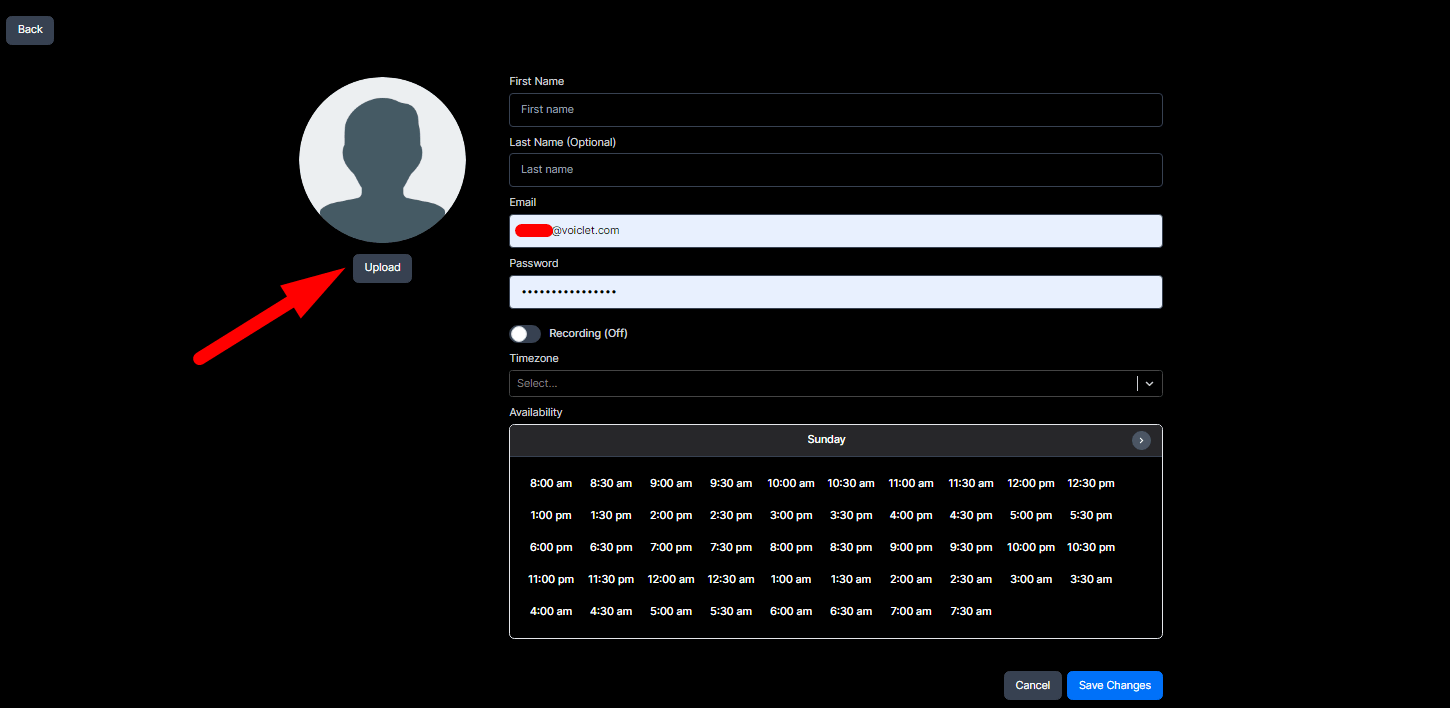 4- In the second section, you can record your agent, set their timezone, or their availability using the calendar.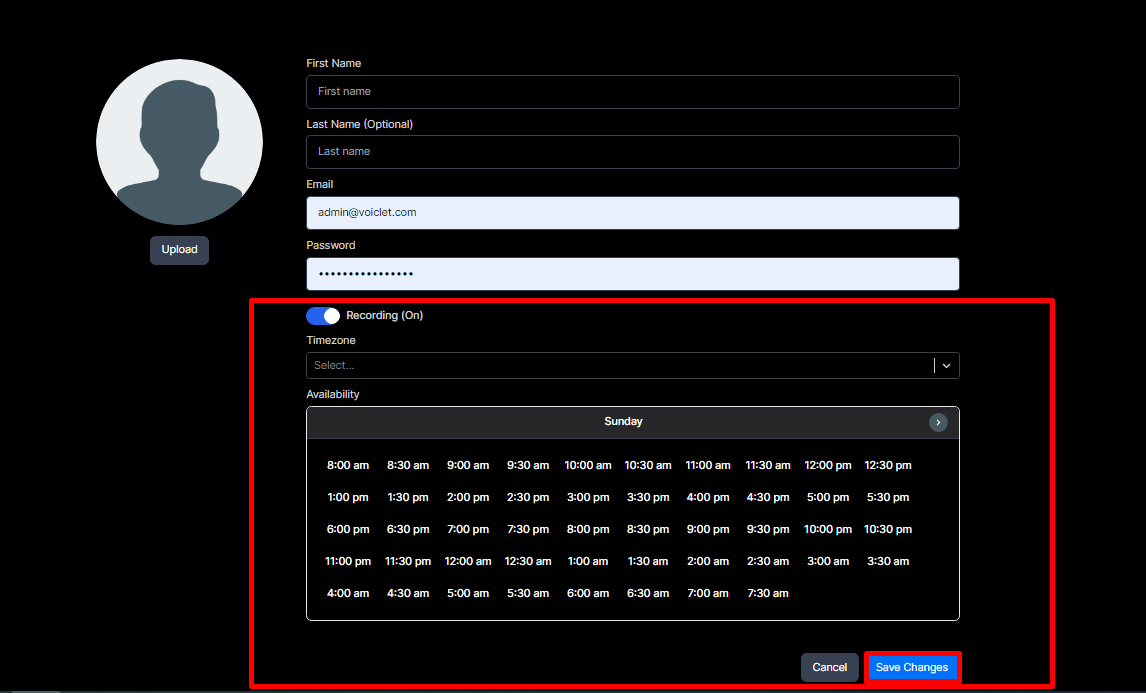 Still No Luck ? We can help you
Create a ticket, we'll get back to you as soon as possible.
Submit a Ticket