Posted on : 24 Nov, 2022 | Last Update - 10 months ago
In order to edit a sub-user, go to > Subusers > Hover over your list > Click on the delete icon

2- Enter the required elements and click.
PLEASE NOTE THAT YOU CAN NOT EDIT THE EMAILS.
You can always choose to use agora key and integrations or else > click save changes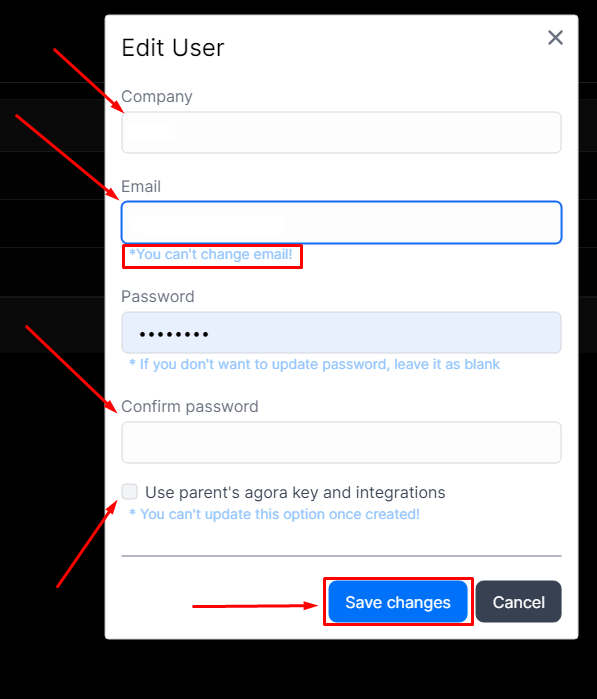 Still No Luck ? We can help you
Create a ticket, we'll get back to you as soon as possible.
Submit a Ticket