I didn't receive my login credentials
Posted on : 04 Nov, 2022 | Last Update - 10 months ago
Once you purchase Voiclet, login credentials will be sent to your email inbox instantly.
In case you didn't receive an email from the Voiclet team, we recommend allowing up to 15 mins and checking the spam folder for any hidden emails.
If you didn't receive an email from us, you can recover your account :
1- By clicking on HERE.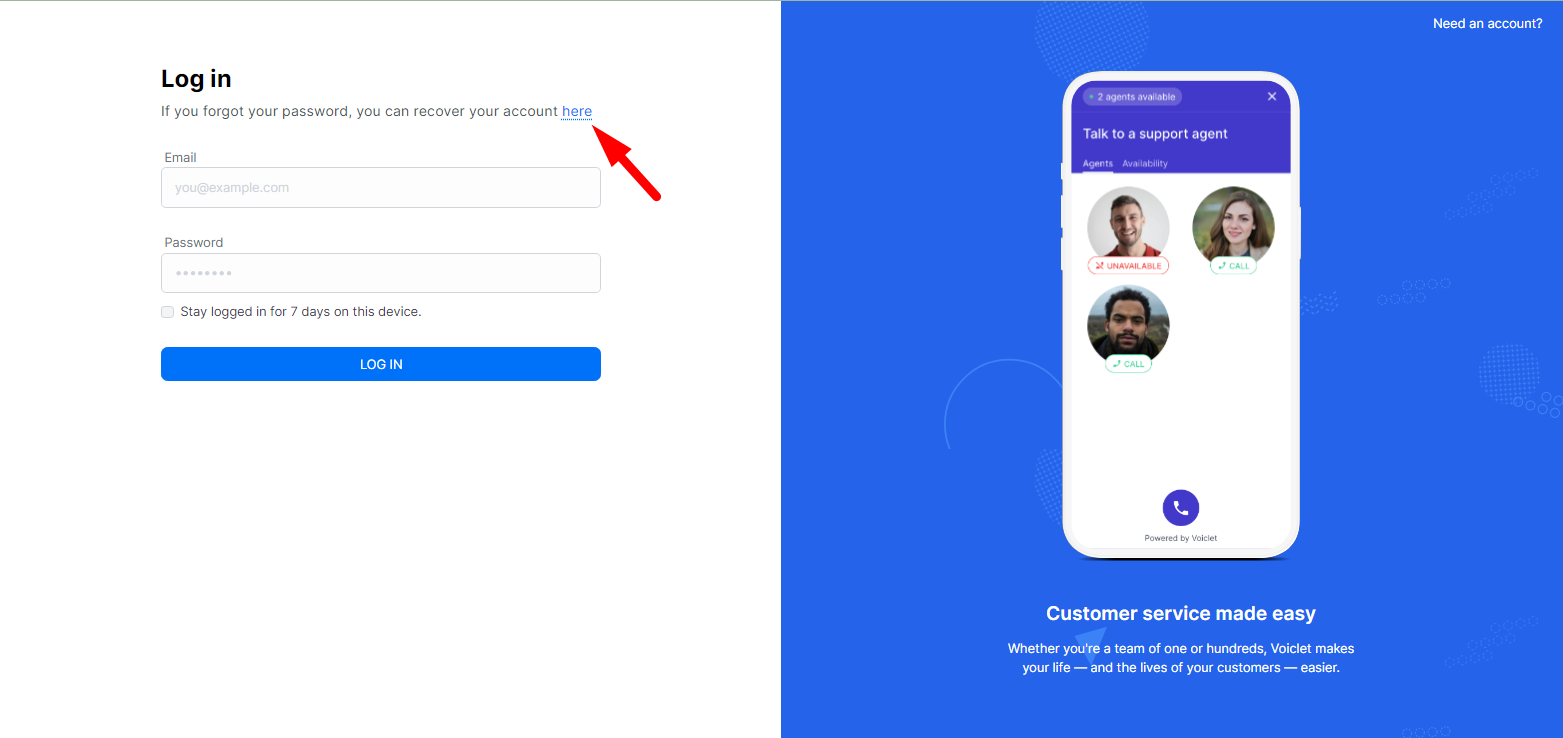 2- Add your email address and click on SUBMIT.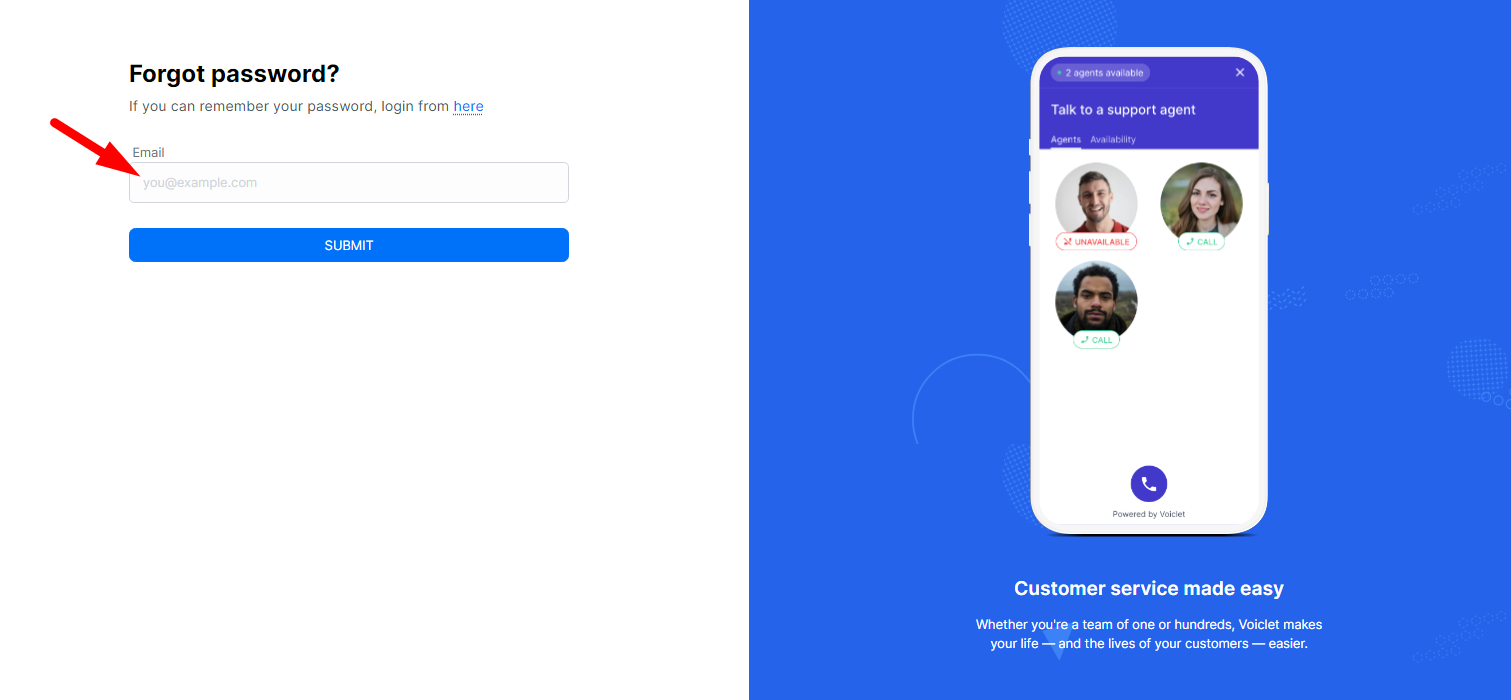 3-You will be sent an email to reset your password. Once that is done, you will be able to log in easily to Voiclet.
IMPORTANT: In case you still can't log in to your account, make sure to contact us using [email protected] with your purchase receipt in order to provide you access to your account.
Still No Luck ? We can help you
Create a ticket, we'll get back to you as soon as possible.
Submit a Ticket